Welcome toTradeuPVC, your premier destination for high-quality composite doors Glasgow, UK. We specialize in delivering exceptional composite doors that not only enhance the aesthetics of your space but also provide top-tier security and durability.
As a reputable company in Glasgow, UK, we pride ourselves on our commitment to excellence. Our composite doors Glasgow are meticulously crafted using cutting-edge technology and premium materials to ensure they surpass industry standards. With a keen eye on quality, we meticulously fit and deliver each door, ensuring a seamless and secure installation process that exceeds expectations.
At TradeuPVC, we understand the significance of providing reasonable pricing without compromising on quality. Our mission is to deliver exterior composite doors Glasgow that not only rival but surpass those offered by our competitors, setting a new benchmark for excellence in the UK.
When you choose us, you're not just getting a door, you're receiving a comprehensive service that prioritizes your satisfaction. We go above and beyond to ensure that every aspect of your experience with us, from selection to installation, is seamless and tailored to your needs.
Discover the difference in composite doors with TradeuPVC. Contact us today and experience the pinnacle of quality, service, and value in Glasgow, UK.
Composite doors are a type of entrance door constructed using a blend of materials rather than a single material. Typically, they're made from a combination of materials like uPVC, wood, insulating foam, and glass-reinforced plastic (GRP).
This amalgamation creates a door that's exceptionally strong, and durable, and offers enhanced insulation properties. Composite doors are renowned for their security features, weather resistance, and versatility in design, making them a popular choice for homeowners seeking a balance of style, functionality, and durability in their entryways.



Why Composite Doors Are the Perfect Choice For You?
Composite doors stand as the ideal choice for discerning homeowners due to their exceptional blend of qualities. Offering unparalleled durability, they withstand various weather conditions without warping or deteriorating, ensuring long-lasting performance. Security is paramount, and composite doors deliver, boasting robust construction and advanced locking mechanisms, providing peace of mind. 
Their insulation properties excel, maintaining interior comfort while minimizing energy costs. Versatility in design allows for customization, matching diverse architectural styles. Low maintenance requirements ensure a lasting, attractive appearance.
Benefits of Installing Composite Doors
Installing UK composite doors offers a myriad of benefits that cater to both practical and aesthetic needs:
Exceptional Durability
Composite doors are engineered to resist wear, ensuring longevity and withstanding harsh weather conditions without compromising on quality.
Enhanced Security Features
These doors boast robust construction and advanced locking systems, providing an extra layer of security to your home, and keeping you and your belongings safe.
Superior Insulation
The combination of materials used in composite doors results in excellent insulation properties, keeping your home warmer in winter and cooler in summer, reducing energy bills.
Variety of Designs
Versatility in design allows for customization to match your home's style and architecture, with options ranging from traditional to contemporary aesthetics.

Low Maintenance
Composite doors require minimal upkeep, remaining attractive and functional with simple cleaning routines, saving time and effort in the long run.
Increased Property Value
Their durability, security features, and aesthetic appeal add value to your property, making it an investment with long-term benefits.

Composite External Doors Glasgow
If you are looking for a durable and stylish external door, our composite external doors are the perfect choice for you. These doors are designed with great attention to detail, ensuring they can withstand harsh weather conditions and prevent unauthorized access while enhancing the overall look of your home. 
In addition, TradeuPVC offers an impressive assortment of composite external doors Glasgow that set new standards of affordability and quality. We are committed to delivering top-notch solutions that are within your budget. Our selection of cheap external doors combines the durability and style of composite doors, making them a great value.
Our collection of external front doors is especially noteworthy, as they not only add sophistication to your home's exterior but also prioritize your safety without compromising the style.
Double Composite Front Doors
Experience unmatched sophistication and strength with our double front doors UK. These double composite doors epitomize excellence in design and functionality, offering a grand entrance to your home. Crafted with the fusion of premium materials, our double composite doors ensure superior durability and aesthetics. 
Enhance your property's curb appeal with these exquisite doors, providing the perfect blend of security and style. Explore our collection of composite double doors in the UK, where quality meets elegance, delivering impeccable composite double door solutions for your home.

Available Composite Door Colors
Discover an array of vibrant hues and sophisticated tones in our range of colored composite doors. From classic choices like red, blue, and black front doors, and white composite doors, to modern favorites including stylish grey composite doors and the charming chartwell green, our selection ensures your door complements your home's aesthetics effortlessly. 
In addition, to enhance the resemblance to a classic timber door, consider requesting a woodgrain effect for your composite door. Opting for finishes like Walnut, Oak, or Rosewood adds authentic wood-like detailing, elevating its traditional charm.
However, personalize your entrance with these varied colors, elevating your curb appeal while enjoying the durability and security our composite doors offer in every shade. Choose from an extensive palette to match your style and make a lasting impression with our composite doors in various colors.
Get the Best Composite Front Doors Supply & Fit Cost
Experience exceptional value with TradeuPVC for your composite front door supply and fitting. Our commitment lies in providing top-quality composite doors Glasgow with transparent and competitive pricing. Benefit from our expertise in delivering and fitting composite front doors, ensuring both quality and affordability for your home. Contact us to explore the best supply and fit cost options tailored to your needs. Trust TradeuPVC for superior service and unbeatable value in composite new front doors UK.

Composite Doors Trending Designs in Glasgow
At TradeuPVC, we showcase the latest and most sought-after designs in composite doors trending across J Glasgow. Our collection embodies contemporary elegance, offering innovative styles and finishes that elevate your home's appeal. Experience the fusion of modern aesthetics and durability with our range of composite doors. 
Stay ahead with the trends, showcasing your property's entrance with sophistication. Explore TradeuPVC for the pinnacle of style and quality in Glasgow's trending composite door designs.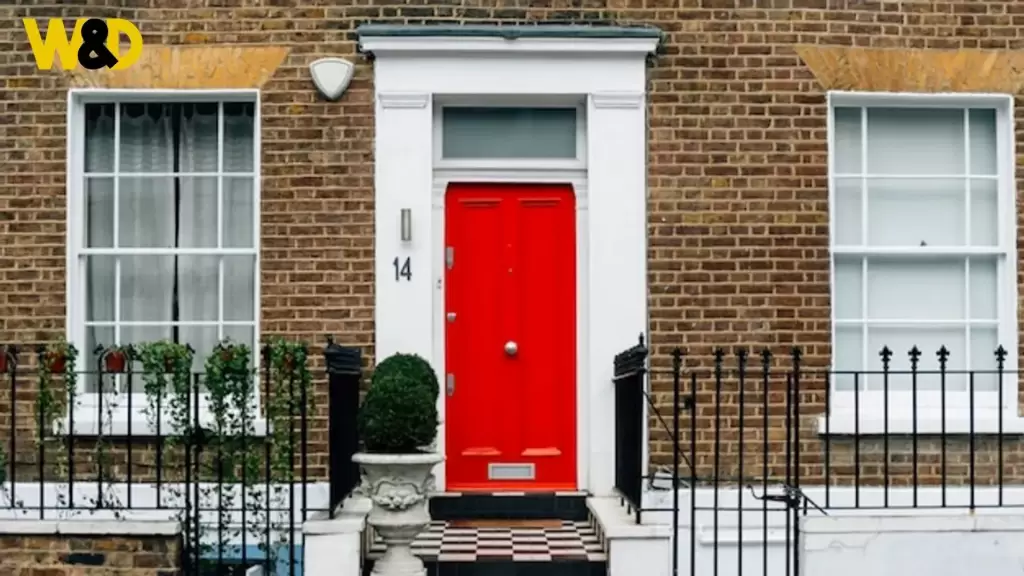 Discover Affordable Composite Doors at TradeuPVC Windows 
At TradeuPVC Windows, we pride ourselves on offering budget-friendly composite doors without compromising on quality. Our commitment is to provide cost-effective solutions while ensuring durability, security, and style. 
Explore our range of composite doors, designed to meet your budget without compromising on the excellence you deserve. Elevate your home's entrance with our low-priced yet high-quality composite doors. Trust TradeuPVC Windows for affordability without sacrificing value.
Ready to Make Your New Composite Door at TradeuPVC Windows?
The TradeuPVC Windows are prepared to craft your ideal composite door. With a meticulous eye for detail and a commitment to excellence, we're ready to bring your vision to life. 
Our tailored solutions ensure your new composite door aligns perfectly with your preferences, offering a fusion of durability, style, and security. 
From design selection to installation, our expert team is dedicated to delivering a seamless experience.
Trust us to create a composite door that not only enhances your home's aesthetics but also stands as a testament to quality craftsmanship. 
Why TradeuPVC Windows Stands Out as the Preferred Choice of Yours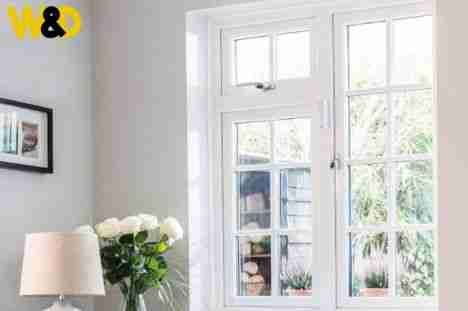 Low Maintenance
We prioritize exceptional quality in every aspect of our composite doors, ensuring durability, security, and aesthetic appeal.
Tailored Solutions
Our commitment to customization means your composite door is designed to match your preferences, ensuring it complements your home perfectly.
Affordable Excellence
We offer competitive pricing without compromising on the superior quality of our composite doors, making them accessible to all.
Expert Installation
Trust our skilled professionals to ensure a seamless installation, guaranteeing your new composite door fits flawlessly.
Wide Range of Designs
Explore an extensive array of designs, colors, and finishes, allowing you to find the ideal composite door for your home.
Customer-Centric Service
From start to finish, our focus remains on delivering exceptional customer service, ensuring a hassle-free experience.
TradeuPVC Windows should be your top choice for composite doors Glasgow due to our commitment to quality, customization, affordability, expert installation, diverse designs, and customer satisfaction.
you get a free no-obligation quote online today
Arrange a free home visit!